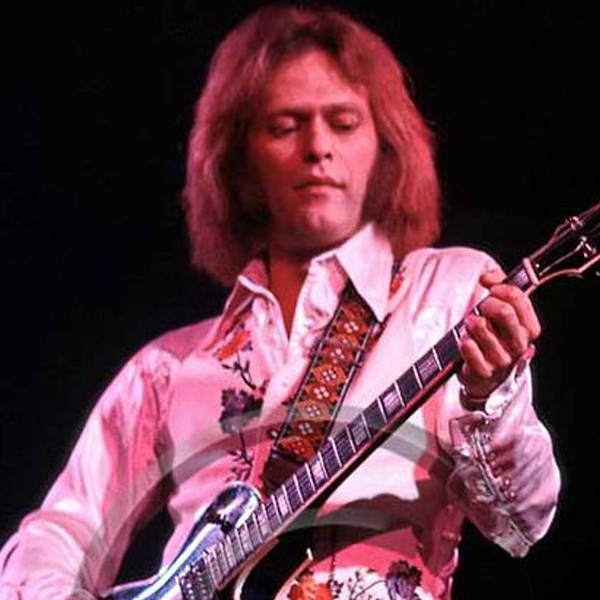 Paul Cotton
(1971 - 1989, 1992 - 2010)
Guitar, Vocals
Most of Cotton's music career has been as songwriter, lead guitarist and lead singer for the band Poco. Cotton, who was born in Alabama but raised in Chicago, said in a September 2000 interview with Sound Wavesmagazine, "I'm just drawn to the South. Hey, I spent 25 winters in Chicago." Cotton joined Poco in 1970, replacing Jim Messina. Cotton's best known song with Poco is "Heart of the Night", which was a major hit from the band's Legend album, released in 1978; the song is an evocation of the night life of the city of New Orleans.
Cotton's experiences in New Orleans had been the basis for a previous composition, "Down in the Quarter", featured on the 1975 Poco album Head Over Heels, and Cotton has described a track from the 1982 Poco album Ghost Town, "Break of Hearts", as being a followup to "Heart of the Night" (Cotton has cited "Down in the Quarter" and "Break of Hearts" as being his favorite overlooked compositions).
In 1978, Cotton and Rusty Young, "got a little rehearsal hall, put together a band, and played...'Heart of the Night'" for ABC Records executives. Both tracks were credited to Poco.
Cotton also penned such Poco classics as "Barbados", "Indian Summer", "Ride The Country", and "Bad Weather". Prior to Poco, he co-founded Illinois Speed Press with Kal David; the band released two albums. Cotton left Poco in early 2010 and now works and tours with seven different back-up bands across the Nation.